DRIVEWAYS
Block Paving
Redditch Driveways Limited (RDL) are complete experts in driveways and in particular Block Paving.
RDL are ranked number one in Redditch for a reason. We lay new professional drive ways in a swift timescale to our customer specifications.
We work on residential or commercial drives and car parks in Redditch and surrounding areas.
We offer block paving services in Redditch, Bromsgrove, Astwood Bank, Callow Hill, Wythall, Alvechurch, Birmingham, Henley, Solihull and all surrounding areas.
We have over 20 years experience and our expertise / skill base is second to none. No cowboy builders or gypo's here.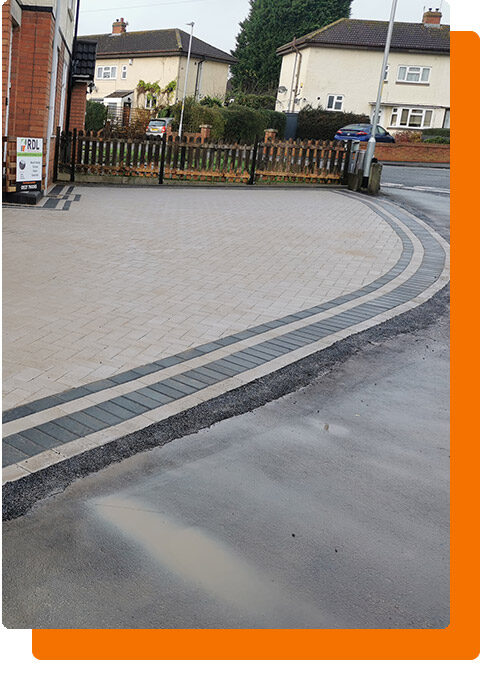 We offer a full satisfaction guarantee and are completely confident you will be happy with your new block paved driveway.
Block paving repairs
If your block paved driveway or patio has any dips these are known as low spots.
Redditch Driveways offers a repair service and can relay your paving giving it a crisp new level bringing it back to life looking like new block paving.
Manholes & Drains
Some gardens and driveways have unsightly manholes and drains. We can work around your man hole and drain covers and make them look like the driveway whilst retaining access if needed.
It doesn't matter if the level of the drain is higher or lower than your driveway we will make sure it is flush with the rest of the drive.