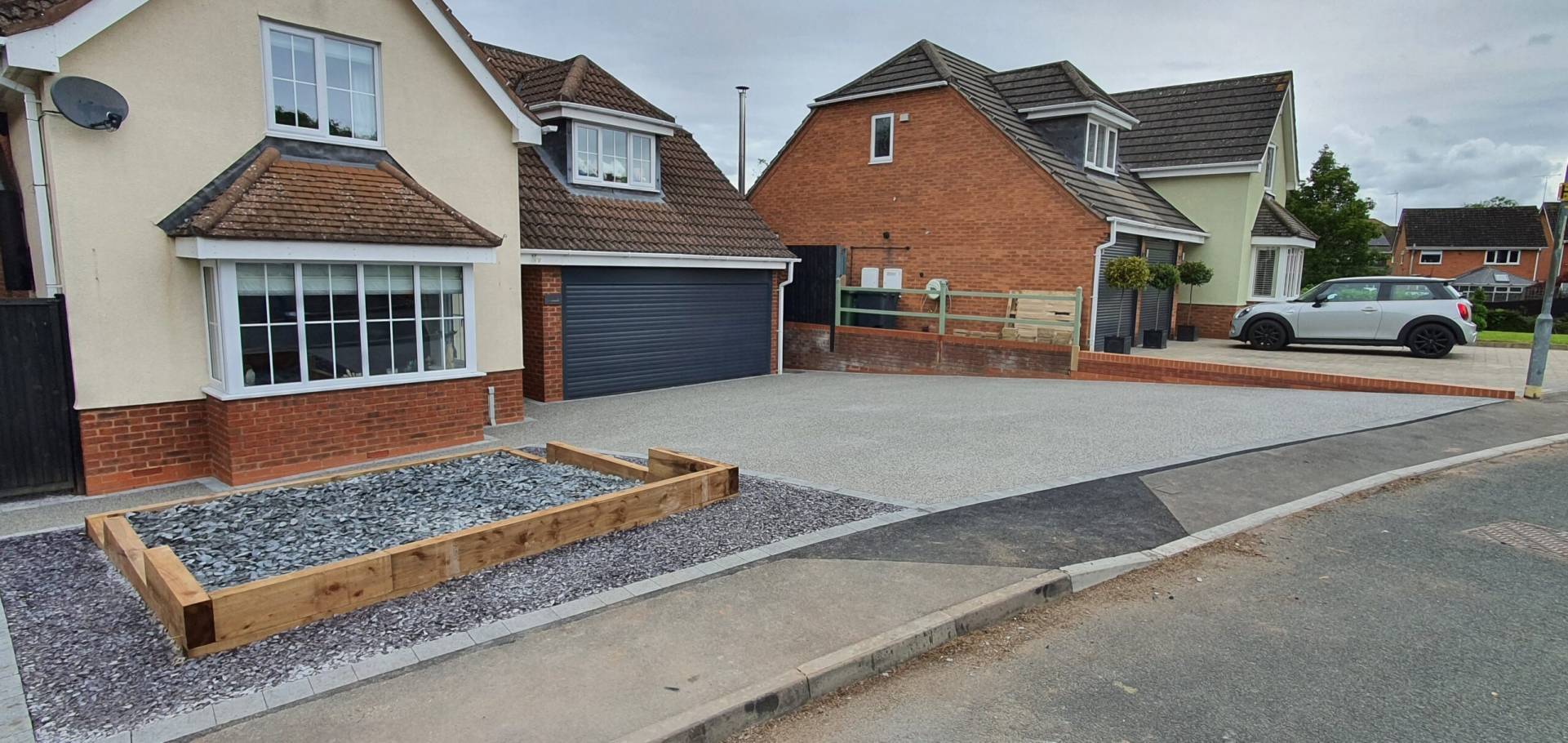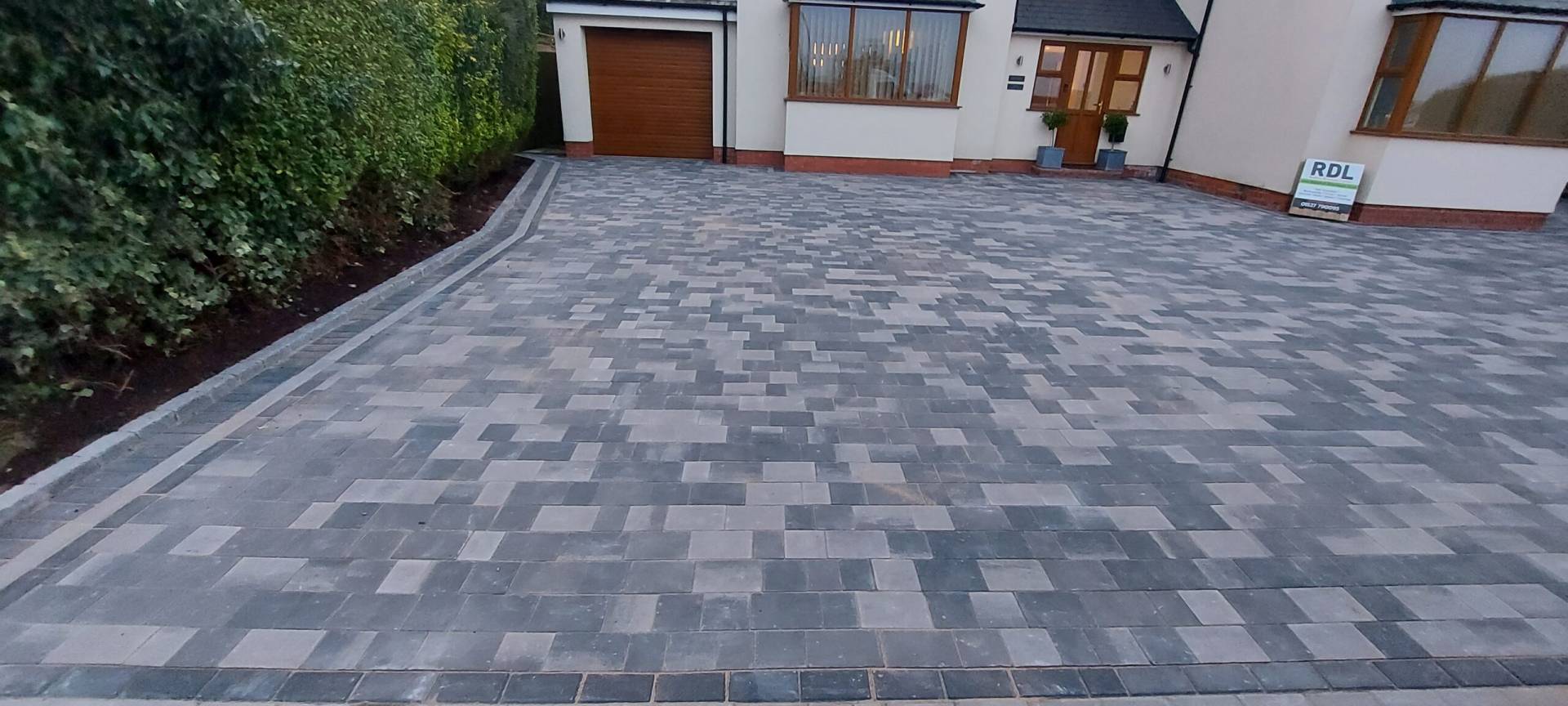 Rumbled Kerb with Block paving
Redditch Driveways (RDL) construct high quality long lasting driveways.
Our team of highly skilled professional workers will ensure your drive transformation goes as smoothly as possible.
Most driveways are a big upgrade to your property and if constructed by the right team, could increase the value of your property.
Here at RDL we understand this and treat every project and treat your investment in your property as our own.
We specialise in all driveways including driveway maintenance. Do not hesitate to contact us with any questions and to arrange your free quotation today.
New driveways
Whether you're adding a completely new driveway or ripping up an old deteriorating driveway and starting again we have the knowledge and experience to bring your ideas to life.
We specialise in resin bound driveways.
Driveway extensions
There may be nothing wrong with your current drive but perhaps your growing family means extra parking spaces are needed. Whatever the reason, we can extend your driveway to give more parking or turning space.
Driveway maintenance
If your driveway has become old and tired looking we can restore back to it's glory days. We can repair sunken or dipped drives block paved driveways in additional to cleaning and sealing your drive.
REDDITCH
+ 20 mile radius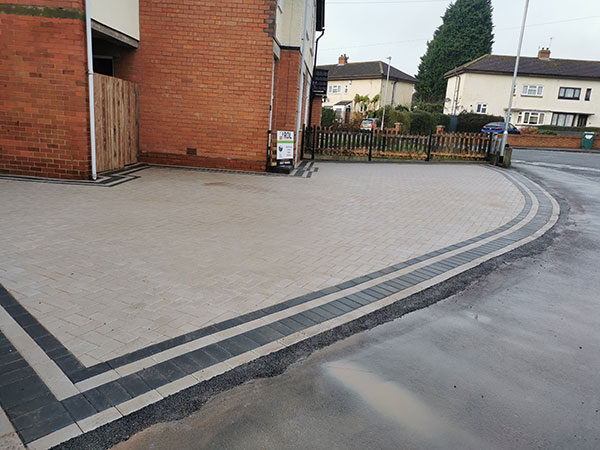 QUESTIONS
We understand you may have many questions about your new driveway.
We've tried to make it as easy as possible for you and have provided answers to the most common questions we get asked including questions about the process, the construction, the aftercare and most importantly the pricing.
If your question is not found here please use the contact page to send us your questions.
Don't just take our word for it. Read our reviews on facebook and yell
RDL undertook a sizeable job in digging up our front garden and existing driveway, replacing it with a large new driveway with block paving. They completed a fence on each side, a retaining wall at the top of the drive and a gate.
Lee and his team did a fantastic job transforming our worn tarmac driveway to the block paved creation we now have. A tricky job it was too for them with a long slope, corners and turns everywhere
Their work was superb. I expected to have to clear up after them each night but no they did that themselves before they left. They work they have carried out is first class. I now have the best drive on the street with so many complements. If you are thinking of a new driveway then contact RDL
Our new driveway, patio, garden steps and retaining walls look fantastic. Lee and his team are professional, hardworking and friendly. The work has been done to a high standard. Communication was excellent from initial contact all the way through to completion.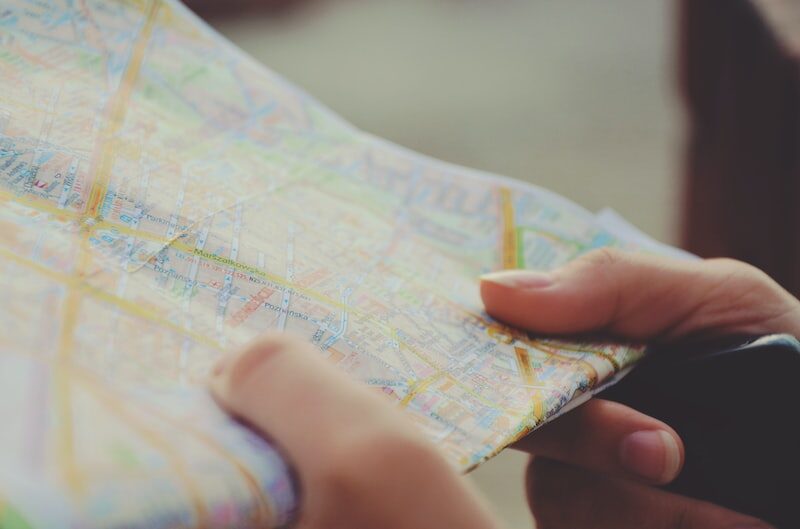 LOCATION
Although we are based in Redditch in Worcestershire we actually cover a much wider area of around 20+ mile radius.
The majority of our work in based in and around Redditch, Stratford-Upon-Avon, Solihull, Bromsgrove, Droitwich, Alcester, Studley and Astwood Bank.
Check out the complete list of areas covered by clicking on the button below.